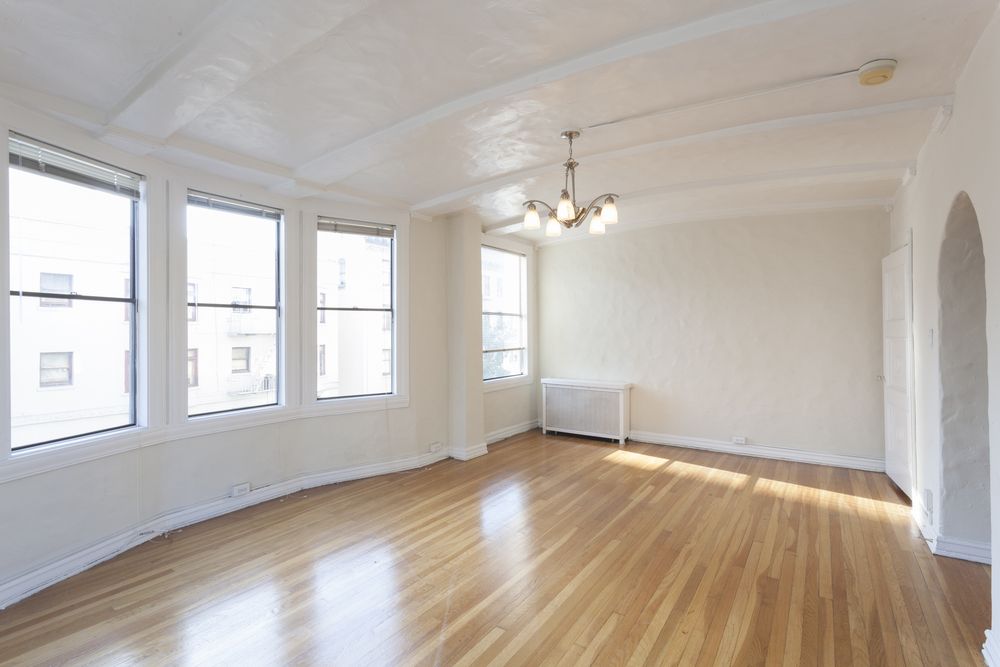 AFFORDABLE

PRICES

FRIENDLY

& TIDY

WORK

GUARANTEED

LATEST

TECHNOLOGY
Services
Are you unsure whether to go for a cheap and cheerful sand-and-polish or a full restoration? Do you possess some rare parquet flooring in Greenwich that you think would look wonderful if properly restored? We've drawn up this summary of Greenwich floor sanding and restoration services we offer to help you decide. Remember that you just need to contact us and we'll be happy to answer any questions and arrange for a free on-site assessment.
FLOOR SANDING​
When we first started out in the business of wood floor renovation in Greenwich, sanding was our first service and it still remains very popular with our customers today. Our team arrives with the latest, dust-reducing equipment and carries out repairs to you wooden floor which gets it ready for sanding. This strips away the top layers to expose the clean fresh wood beneath, which is then ready to be stained and finished.
WOOD FLOOR RESTORATION
When a wooden floor has been imprisoned under dirt, old paint and fitted carpets for years it's naturally not going to look its best. It will be in need of the appropriate treatments to restore it back to vigorous life, and the Greenwich floor sanding experts have all the experience and skills needed to do just that. Whatever the size of your wooden flooring,
contact us
today to arrange for your free on-site assessment.
WOOD FLOOR REPAIR
Carrying out repairs to a wooden floor is a necessary preliminary to fully restoring it. Floorboards might need to be replaced, for example, or sub-floor levels sorted out before the sanding and finishing can go ahead. It's a lesser job than renovation but skilled nonetheless, and it will stop annoying squeaks and help reduce your heating bills as well when the gaps are filled in.
​WOOD FLOOR STAINING
For wood floor staining in Greenwich we use a very wide range of the latest eco-friendly staining products, which will not introduce toxic materials into your property. You can choose from rich, golden stains to create a warm feeling in reception areas or brighter ones for children's rooms, depending on your taste. Staining remains one of the most popular types of floor finishes with our customers.
WOOD FLOOR FINISHING
Finishing is the part of the floor preparation process that takes place following repairs and sanding. There are lots of different types of finish to choose from and we'll help you to decide on what's best for the effect you want to achieve and the nature of the wood itself, as well as the situation. A floor likely to experience leakage, such as a kitchen, will usually need to be sealed, whereas a living room usually benefits from staining, which will penetrate to the heart of the wood to create a rich depth of colour.
PARQUET FLOOR SANDING
Parquet flooring is witnessing something of a renaissance now, and the expert touch is needed because of the delicate nature of the parquet material. Our professional parquet flooring experts in Greenwich SE10 have the tools and experience needed to give your parquet flooring the TLC it deserves, to bring out the best in it.
​​PARQUET FLOOR RESTORATION
Restoration of a parquet floor will involve replacing some of the tiles in most cases and this is delicate and skilled work if it's not to look messy and amateurish when finished. Bitumen-based adhesives are a particular issue, but we are adept at replacing this unpleasant substance with modern adhesives, which are much more effective and eco-friendly!
​​​​PARQUET FLOOR REPAIR
We've carried out thousands of parquet floor repairs in Greenwich over the past 20 years and have the skills needed to handle yours and bring it back to fabulous life in next to no time. Replacing and re-bonding tiles is second nature to us now, so leave your Greenwich parquet flooring to the experts.
​​​​WOOD FLOOR POLISHING
When a hardwood floor gradually begins to lose its shine you'll want to bring this back and keep it looking fabulous for as long as you can. The next best thing to another sand and finish is to have it buffed and polished, which we recommend having done every couple of years, or perhaps more often in the case of busy office floors. You'll know when this is needed, so just
give us a call
for help and advice and we'll be happy to help.​
GAP FILLING: RESIN, SLIVERS & SILICON
We use a range of top quality resin and silicon products which are entirely eco-friendly to fill in gaps in your wooden flooring in Greenwich. Heat will escape through your flooring, especially in rooms on the ground floor, if gaps are allowed to go untreated and we always recommend filling them in. It will also fix those infuriating squeaks and groans that can be so annoying in an old wooden floor!
​​​​​WOOD FLOOR MAINTENANCE
A freshly renovated wooden floor will last quite a few years if it is properly looked after. Buff and polish it every two years is our recommendation because it will inevitably begin to lose its shine if people or pets regularly walk on it. if there is a lot of traffic this might have to be done more often. We're always on hand to give help and advice on this and other matters.
COMMERCIAL FLOOR SANDING
A beautiful expanse of pristine wooden flooring can make a great first impression on visitors. We'll be delighted to work around your normal office hours to sand or otherwise renovate your commercial flooring, to keep the disruption to your business to acceptable levels.
​
We've dealt with miles of school wooden flooring in Greenwich in our time and the size of the job doesn't faze us at all. Call us to arrange a visit and we'll work in school holidays to minimise inconvenience.
FINISHES AND SEALS
Our seals and finishes are all eco-friendly and we choose the correct ones for the job. This is an art form as well as a skill and we use the perfect product for your particular flooring to achieve the very best results.
​